Mboyo Johnson is arguably the richest man in Forifori a village in the Eastern Region of Ghana. Quitting school in 1998 to take over his late father's
Mboyo Johnson is arguably the richest man in Forifori a village in the Eastern Region of Ghana. Quitting school in 1998 to take over his late father's estate mainly farms and a corn mill was not exactly how he planned his life. But he had to, as the first born of his father, his mother and siblings depended on him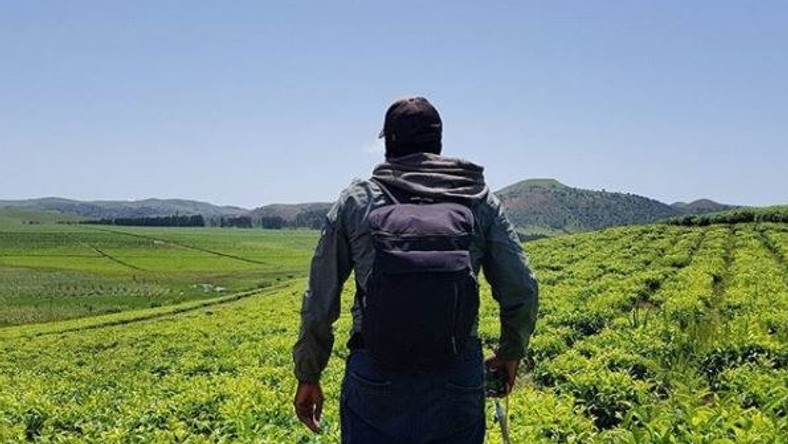 What seemed like a punishment many years ago is now a passion. He can't see himself succeeding at anything else.
Johnson has expanded the business into large maize farms, livestock, a bigger corn mill, a new tractor, and a new house in addition to what his father built.
If Johnson is this successful using local seeds, imagine what the possibilities could be with improved seeds.
Thankfully, there is a Ghana government initiative which is promoting the use of improved seeds. This farming season he planted 30 acres of hybrid maize seeds.
  "When I planted this particular maize, I could see the stands, the yields, how big the cobs are …I will improve on my harvest this year"
Seed is "the factor in farmers' lives. Seed gives farmers hope that the future can be better."  Says Vice President Programme Development and Innovation at AGRA Joe Devries.
Getting improved seeds to small holder farmers in Sub Saharan Africa remains a challenge. Available data shows about 80% of African farmers still save and replant seed every farming year resulting in low yields for a continent whose population keeps rising.
"You can pave the roads. You can bring in the fertilizer. You can open up the markets. You can even irrigate the land. But if farmers don't have modern, high-yielding seed, they won't have an incentive to use any of those other technologies, and yields will remain unchanged." Says Devries at the fourth 10k Seed Convening in Accra Ghana.
Ghana is on a quest to ensure all five million farmers get access to improved maize, rice sorghum, soya beans and vegetables seeds under Planting for Food and Jobs, an initiative to revolutionise agriculture in Ghana.
In two years since the program's inception the outcomes have been exceptional.
"Everybody will tell you, they've never had so much food so cheap…there is a bumper crop. According to Ghana's minster for Food and Agriculture
Farmers' lives are changing, there is hope with improved seeds and most farmers are beginning to realise this.
Akosua Elizabeth prior to going into farming burnt charcoal for a living. She was introduced to farming and the use of improved seed by Kwasi Amo director of Complex farms.
 "Farming is business, it is not something you are doing for just food security, and the small scale farmers are paying their children's school fees so they should get a higher yield. Improved seed is very important in farming. "Says Amo.
 Elizabeth is looking forward to a bumper harvest despite the drought this season. "You can see that this one grows faster than the old one. I know that when I harvest, I will get more compared to last year"
The money she will make this season will go into "changing her thatched roof to a modern type and starting a small shop."
Sulemana  Yusif  a village based advisor is also expecting his life to change . He and his colleagues in the Brong Ahafo region of Ghana have found what they describe as a life changing variety of maize.
 "If you plant and you get bumper harvest why won't your life change? Your life will change." He says.
Getting a bumper harvest is at the centre of every farmer's sweat and this can be guaranteed through improved seeds.