Water, Sanitation and Hygiene (WASH) service providers have been commended for their continuous commitment and dedication to providing c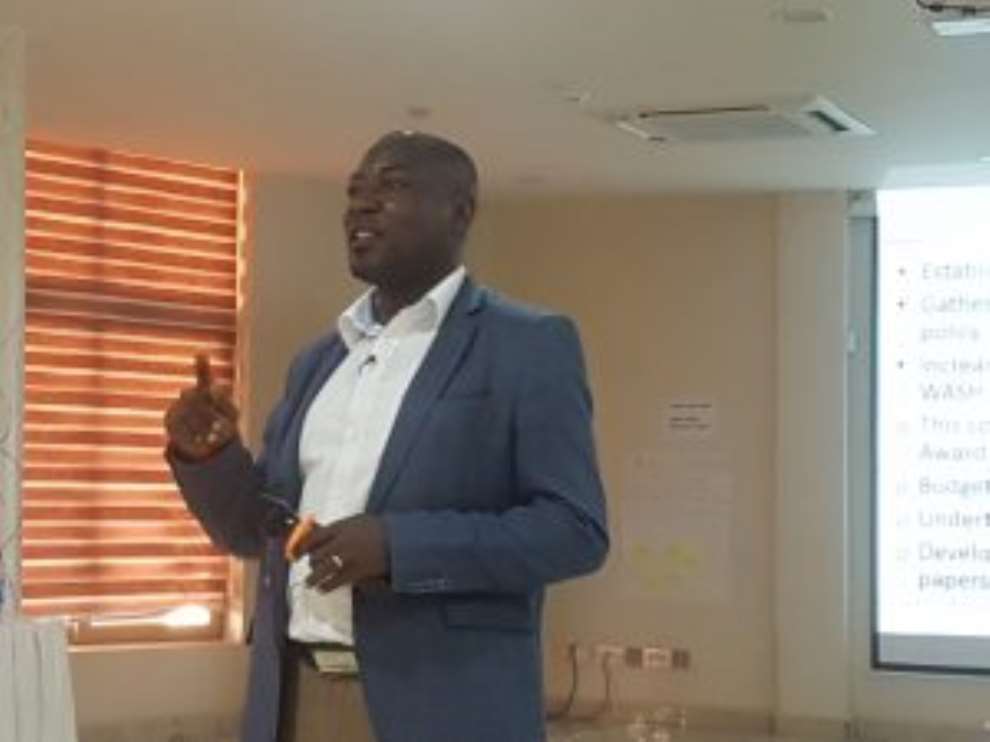 Water, Sanitation and Hygiene (WASH) service providers have been commended for their continuous commitment and dedication to providing clean water for communities.
The commendation is coming from the WASH Technical Officer of World Vision International (WVI), Yaw Attah Arhin.
According to him, the region has witnessed remarkable improvement in the provision of potable water, scoring a higher mark than the national average.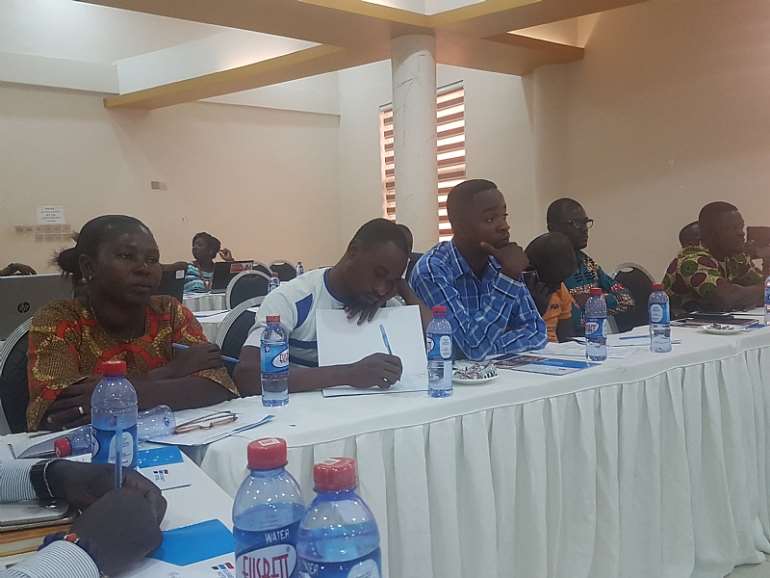 Mr. Yaw Attah Arhin was speaking on the topic: "An overview of WASH in Ghana: the situation in Brong Ahafo Region" at a 3-day media training workshop on Child Protection and WASH organized by the Ghana Journalists Association (GJA) and sponsored by World Vision International in Sunyani.
He said his outfit has prioritized access to WASH services and has demonstrated its commitment by allocating a lot of resources in the provision of potable drinking water for communities in their operational areas.
He disclosed his outfit on an annual basis, produces an estimated 150 water facilities through the establishment of four drilling rigs and a water quality laboratory to test the quality of the water produced and delivered to residents.
"We are also implementing the community-led total sanitation in communities programme across the country and also provide schools and health centres with improved access to safe water and sanitation facilities", he said.
He, however, expressed concern over the regions in the ability to double her efforts of achieving sustainable development goal 6 (SDG 6), focusing on the provision of basic sanitation and hygiene.
He tasked the media to use their influence, power and voice to support policy advocacy in order to bring about the desired change in society for sustained socio-economic development.
Mr. Arhin, however, lamented inadequate financial support, lack of commitment and community attitude and perceptions on child rights and WASH issues as the major challenges affecting the successful implementation of interventions in the area.
"When it comes to financing, the WASH subsector is one of the most underfunded areas. For instance, the 2019 budget statement allocated only 246 million Ghana cedis to the Ministry and its agencies. This is woefully inadequate to undertake any capital investment and expenditure", he lamented.
He, therefore, called for the strict enforcement of laws on child rights, WASH-related services, increase financial investment and ensure policies are effectively implemented to achieve the country's desired goals.
The Regional President of GJA, Mr. Larry Kwesi Moses in his welcome address, commended WVI for the training programme and hoped it will go a long way in sharpening the skills of participants and empower them to contribute meaningfully to national development.
On the content of the programme, he urged participants to be professional in their reportage especially on child right and protection issues.
"I call on the media to be mindful and critical of the need for journalists to be child-sensitive and professional and spare the younger generation the ethical recklessness which often characterizes mainstream and online journalism", he emphasized.