By Modern Ghana True to his belief, passion for education, and promise of securing assistance for brilliant but needy students in his District
By Modern Ghana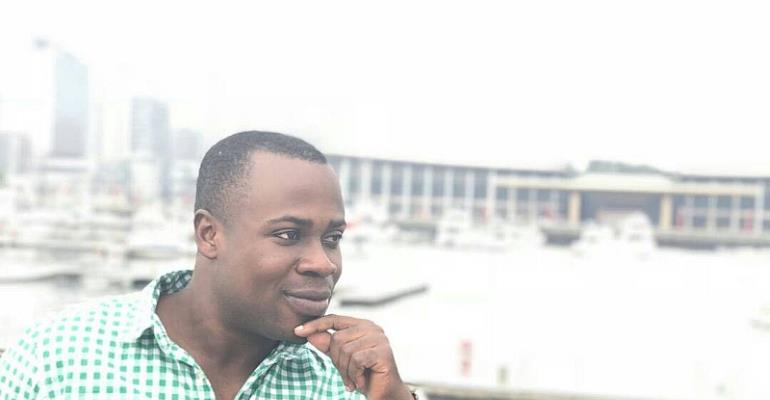 True to his belief, passion for education, and promise of securing assistance for brilliant but needy students in his District and Ghana, the founder of Dream for all foundation, Mr. Moses Antwi popularly known as Nana Moses II has proved to the world that he is fully aware of his duties as a good citizen who seek to improve his surrounding not only for himself but for others as well, and also promotion of his country's interest.
In a bid to make international education accessible and more affordable for every Ghanaian student who wish to school abroad, Mr. Moses Antwi, has signed a Memorandum of Understanding (MOU) with International Exchange of Shandong University of Science and Technology in China to provide full and partial scholarship grants to Ghanaian students and National Disaster Management Organization Staffs, both home and abroad.
August 28, 2018 — The Asunafo South District through Dream for all foundation (DFAF), Asunafo South Abroad Scholarship program awards $87,384.76 in scholarships to 5 exceptional students to study abroad.
Touching on the details of the partnership, he intimated that, "we have secured 20 seats per year for Ghanaian students and professionals; 5 seats for undergraduate students, 5 seats for postgraduate students, 5 seats for PHD students and 5 seats for NDAMO Staffs. This means that, we can enroll more students during the lifetime of the agreement. The program gives students and professionals who will be pursuing undergraduate, postgraduate and PHD degrees, 100% free tuitions, accommodation, and monthly allowances for Postgraduate, PHD Students and 50% off undergraduate student's tuition and accommodation cost. According to data from the university, most undergraduate students enrolled pay about 25,500 Chinese Yuan per year. At 50%, each student will get 12,750 RMB off per year''.
According to the MOU, SDUST and Asunafo South District, will collaborate on creating opportunities for high-achieving and under-served Ghanaian youth to access and succeed in higher education through engineering and Law courses like,
Undergraduate: Mechatronic engineering, Telecommunications engineering, and Chemical engineering,
Masters: Mining, Mine Environment, Mineral processing, computer science, Legal Politic, Law of Economy, International Law, Jurisprudence, Litigation Law, Communication and Information systems: Mobile Communication and Wireless Communication Technology, Communication Network, Optical Communication Technology, Signal Processing Technology),Traffic Engineering: Road Vehicle dynamic performance simulation and control, Road Vehicle comprehensive energy conservation and emission control, Ground vehicle system, Urban traffic control and management, Transportation system safety and environment), Mechanical Engineering: Mechanical Manufacturing and Automation, Mechatronic Engineering, Mechanical Design and Theory, Vehicle Engineering. etc.
Doctoral: Mining engineering, Mineral processing engineering, Mine environment engineering, Computer Software & Theory, Mechatronic engineering, Mine Environment Engineering, Ocean Mapping, Mining Engineering, Mining Information Technology, Computer Application Technology, Computer System Structure, Software, Industrial Design, etc.
A scholarship program will be established under the name of the SDUST "Belt and Road Scholarship and Outstanding Athletes: Track and Field Event Scholarship that will target high-achieving Ghanaian students; And SDUST will be committed to facilitate academic, career and mentorship support, as well as community service and internship opportunities that the District Scholars need to succeed in their education to employment transition.
"We are delighted to be part of this historic of the Asunafo South District scholarship program," said SDUST Vice Director Fan Zhijian.
"SDUST has a long tradition of working to make an SDUST experience possible to the brightest minds through scholarships and financial aid. Given our aspirations to make SDUST accessible to top students, we are excited to partner with the Local Government of the Asunafo South District on its ambitious goal of educating thousands of its youth — an area we see as vitally important for our region and the world. We are pleased to be in the company of distinguished universities serving the first cohort of the District's scholars and look forward to collaborating and supporting the District inspirational vision for the future," he explained
The District Representative, in charge of Foreign Investment in China and also the Founder of Dream for all foundation, Mr. Moses Antwi popularly known as Nana Moses II, also said, "he hopes that the opportunities provided for young Ghanaians from today will mark the start of their journey towards greater success and philanthropic giving in the region,"
He said, the focus of the Asunafo South District now is to use its resources to invest in the youth. ''Today, we are telling every Asunafo South District youth, if you aspire to be a leader who wants to give back to your community and region, work hard and set your goal high." Asunafo South District wants every bright young Ghanaian who may have otherwise not been able to afford a high quality education be able to pursue it." he explained.
Bringing his words to an end, he acknowledged the effort of the District Chief Executive and NDAMO in seeing to the success of this program. He again thanked the government for their trials in ensuring that education becomes a priority in the area.
Background:
Dream for All Foundation (DFAF), is a non-governmental organization founded in 2016 by Moses Antwi and Foster Kyei to explore the question: How do you help poor people to grow and realize their full potential? Their ideas were to shift the focus from fixing problems and healing the past, to focusing on what we want for our organization, our communities, our country and our lives – and how to achieve it. Enabling poor people to envision and realize their dreams was the approach they called" Dream for all foundation (DFAF)." The Asunafo South District is one of the twenty-two (22) districts of the Brong Ahafo Region of Ghana. Its capital is Kukuom. Asunafo South district was split off the former Asunafo District (which is since then called Asunafo North District) on November 12, 2003. Asunafo South District through Dream for all foundation, DFAF, established its Abroad scholarship called ''Asunafo South Abroad Scholarship Program,'' which was founded in 2017 by Moses Antwi, the founder/CEO of DFAF, to encourage and enable bright and promising young students to fulfill their dreams of entering abroad universities with full scholarships. What began so many years ago as a dream of assisting students with educational expenses has become a tradition of giving. The foundation has granted scholarships to numbers of students to help them with their educational goals. August 28, 2018 — The Asunafo South District through Dream for all foundation (DFAF), Asunafo South Abroad Scholarship program awards $87,384.76 in scholarships to 5 exceptional students to study abroad.
News about the 2019 scholarship program.
DREAM FOR ALL FOUNDATION ANNOUNCES ASUNAFO SOUTH DISTRICT ABROAD SCHOLARSHIP PROGRAM, 2019. http://dreamforall.org/dream-for-all-foundation-announces-asunafo-south-district-abroad-scholarship-program-2019/
Applications form: http://dreamforall.org/downloads/